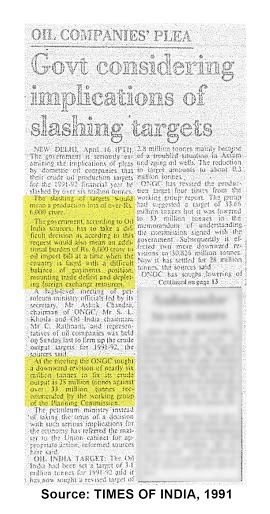 The slashing of targets would mean a production loss of over Rs. 6,000 crore.
The government according to Oil India Sources has to take a difficult final decision as acceding to this request would also mean an additional burden of Rs. 6,000 crore to oil import bill at a time when the country is faced with a difficult balance of payments position mounting trade deficit and depleting foreign exchange resources.
At the meeting the ONGC sought a downward revision of nearly six million tonnes to fix its crude output at 28 million tonnes recommended by the working group of the planning commission.