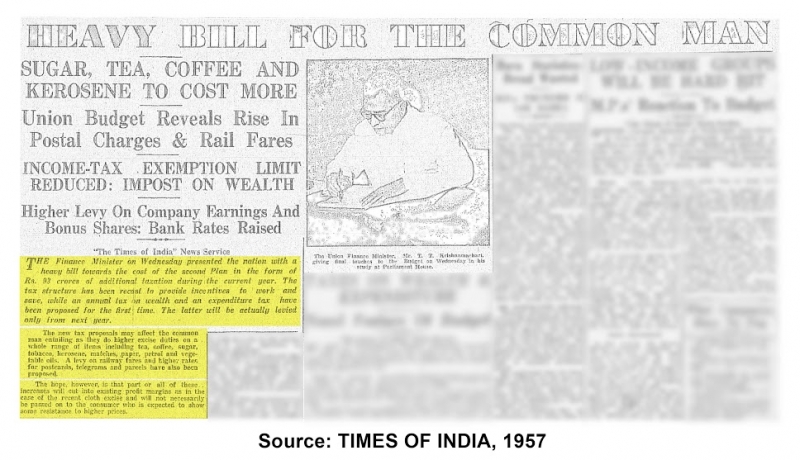 The finance Minister on Wednesday presented the nation with a heavy bill towards the cost of the second plan in the form of Rs. 93 crores of additional taxation during the current year.The tax structure has been recast to provide incentives to work and save,while an annual tax on wealth and an expenditure tax have been proposed for the first time.The latter will be actually levied only from next year.
The new tax proposals may affect the common man entailing as they do higher excise duties on a whole range of items including tea,coffee,sugar,tobacco,kerosene,matches,paper,petrol and vegetable oils.A levy on Railway Taxes and higher rates for postcards,telegrams and parcels have also been proposed.
The hope,however,is that part of all of these increases will cut into existing profit margins as in the case of the recent cloth excise and will not necessarily be passed on to consumer who is expected to show some resistance to higher prices.