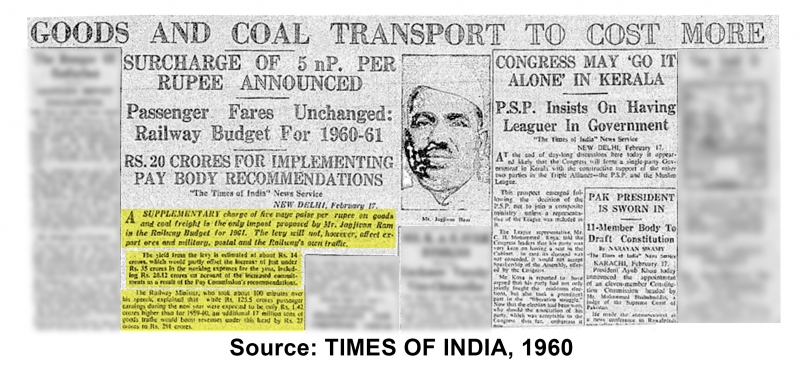 A SUPPLEMENTARY charge of five naye paise per rupee on goods and coal freight is the only impost proposed by Mr. Jagjivan Ram in the Railway Budget for 1961. The levy will not, however, affect export ores and military, postal and the Railway's own traffic.
The yield from the levy is estimated at about Rs. 14 crores, which would partly offset the increase of fast under Rs. 35 crores in the working expenses for the year, including Rs. 20.12 crores on account of the increased commitments as a result of the Pay Commission's recommendations.
The Railway Minister, who took about 100 minutes over his speech, explained that while Rs. 125.5 crores passenger earnings during the new year were expected to be only Rs. 1.42 crores higher than for 1959-60, an additional 17 million tons of goods traffic would boost revenues under this head by Rs. 27 crores to Rs. 291 crores.