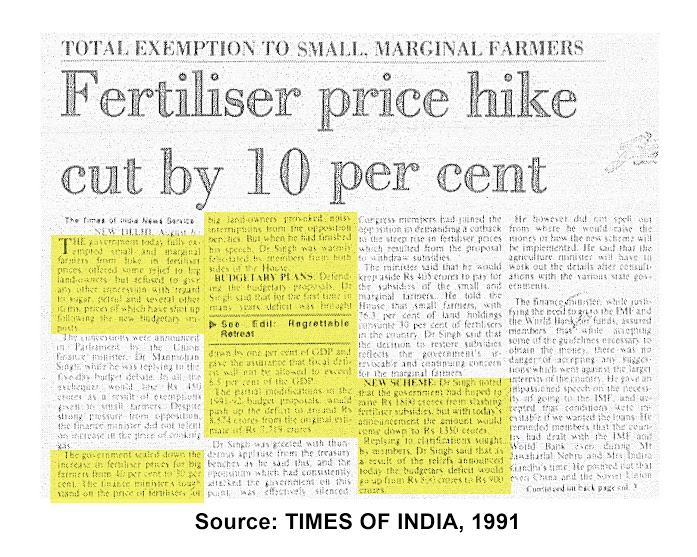 The government today fully exempted small and marginal farmers from hike in fertilizer prices affected some relief to big landowners but refused to give any other concession with regard sugar,petrol and several other items,prices of which have shot up following the new budgetary imposts.
The government scaled down the increase in fertilizer prices for big farmers from 40 percent to 30 percent.The finance minister's tough stand on the price of fertilizers for big land-owners provoked noise interruptions from the opposition benches. But when he had finished his speech,Dr. Singh was warmly felicitated from both poles of the House.
BUDGETARY PLANS:Defending the budgetary proposals,Dr. Singh said that for the first time in many years deficit was brought down by one percent of GDP and gave the assurance that fiscal deficit will not be allowed to exceed 6.5 percent of the GDP.
The partial modifications in the 1990-91 budget proposals would push up the deficit to around Rs. 8,574 crores from the original estimate of Rs. 7,289 crores.
The minister said that he would keep aside Rs. 405 crores to pay for the subsidies of the small and marginal farmers.He told the House that the small farmers ,with 76.1 percent land holdings consume 10 percent of fertilisers in the country.Dr. Singh said that the decision to restore subsidies reflects the government's irrevocable and continuing concern for the marginal farmers.