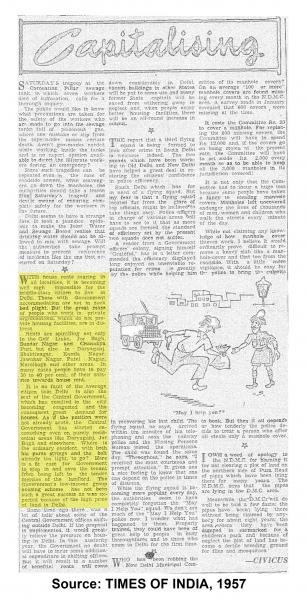 With house rent soaring in all localities, it is becoming well high impossible for the middle-class citizen to live in Delhi. Those with Government accommodation are not in such bad plight. But the great mass of people who work in private organisations, which do not provide housing facilities, are in distress.
Rents are spiralling not only in the Golf Links, Jor Bagh, Sundar Nagar and Chanakya Puri, but also in Daryaganj, Shaktinagar, Kamla Nagar, Jawahar Nagar, Patel Nagar, Karol Bagh and other areas. In many cases people have to pay 30 to 40 per cent of their salaries towards house rent.
It is no fault of the average citizen that Delhi is also the seat of Central Government, which has resulted in the city becoming congested and the consequent great demand for houses. As if the position were already acute, the Central Government has started encroaching even on purely residential areas like Daryaganj, Jor Bagh and elsewhere. Where is the ordinary resident, with both his purse strings and the belt already too tight, to go? Here is a fit case for the Government to step in and save the tenant from being left to the tender mercies of the landlord. The Government's low-income group housing scheme has not been such a great success as was expected because of the high price of land in Delhi.