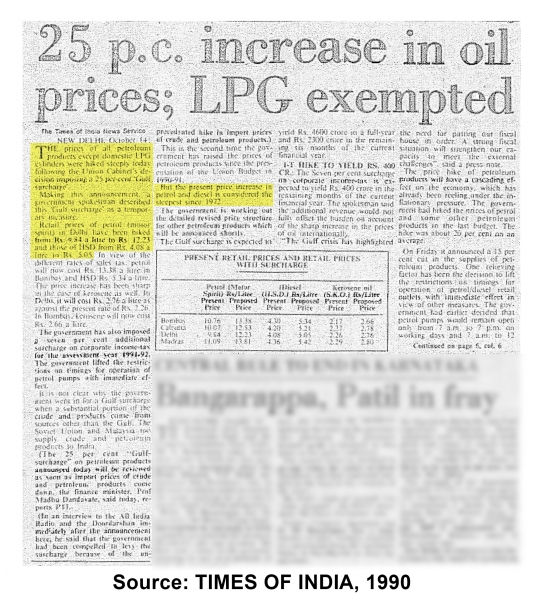 The prices of all petroleum products except domestic LPG cylinders were hiked steeply today following the Union Cabinet's decision imposing a 25 per cent 'Gulf Surcharge'.
Making the announcements, a government spokesman described this 'Gulf Surcharge' as a temporary measure.
Retail prices of petrol (motor spirit) in Delhi have been hiked from Rs.9.84 a litre to Rs.12.23 and those of HSD from Rs.4.08 a litre to Rs.5.05.
But, the present price increase in petrol and diesel s considered the steepest since 1972.